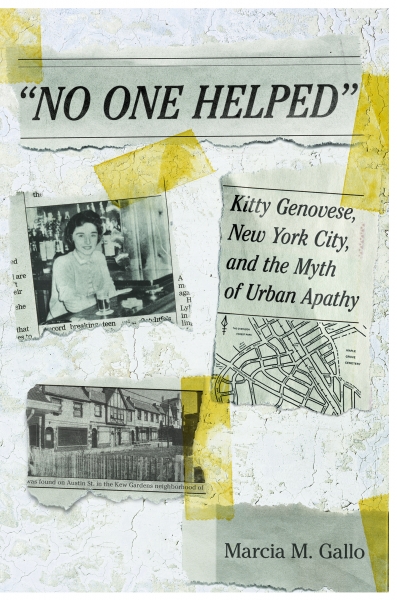 "No One Helped": Kitty Genovese, New York City, and the Myth of Urban Apathy
Marcia M. Gallo, University of Nevada, Las Vegas
The 1964 rape and murder of Kitty Genovese in Kew Gardens, Queens, has become one of America's most infamous true-crime stories. It began when a front-page report in the New York Times incorrectly claimed that thirty-eight witnesses to the crime did nothing to help, fueling fears of apathy and urban decay. Genovese's life, including her lesbian relationship, was erased in media accounts that focused on her uncaring neighbors. The inaccurate and exaggerated story immediately fueled reforms, such as the 911 emergency system and the development of psychological theories of "bystander syndrome." In "No One Helped," Marcia Gallo explores the story behind the story of the crime, the context in which it was reported, and its legacies, creating a counter-narrative to the myth of urban apathy while honoring Genovese's life.