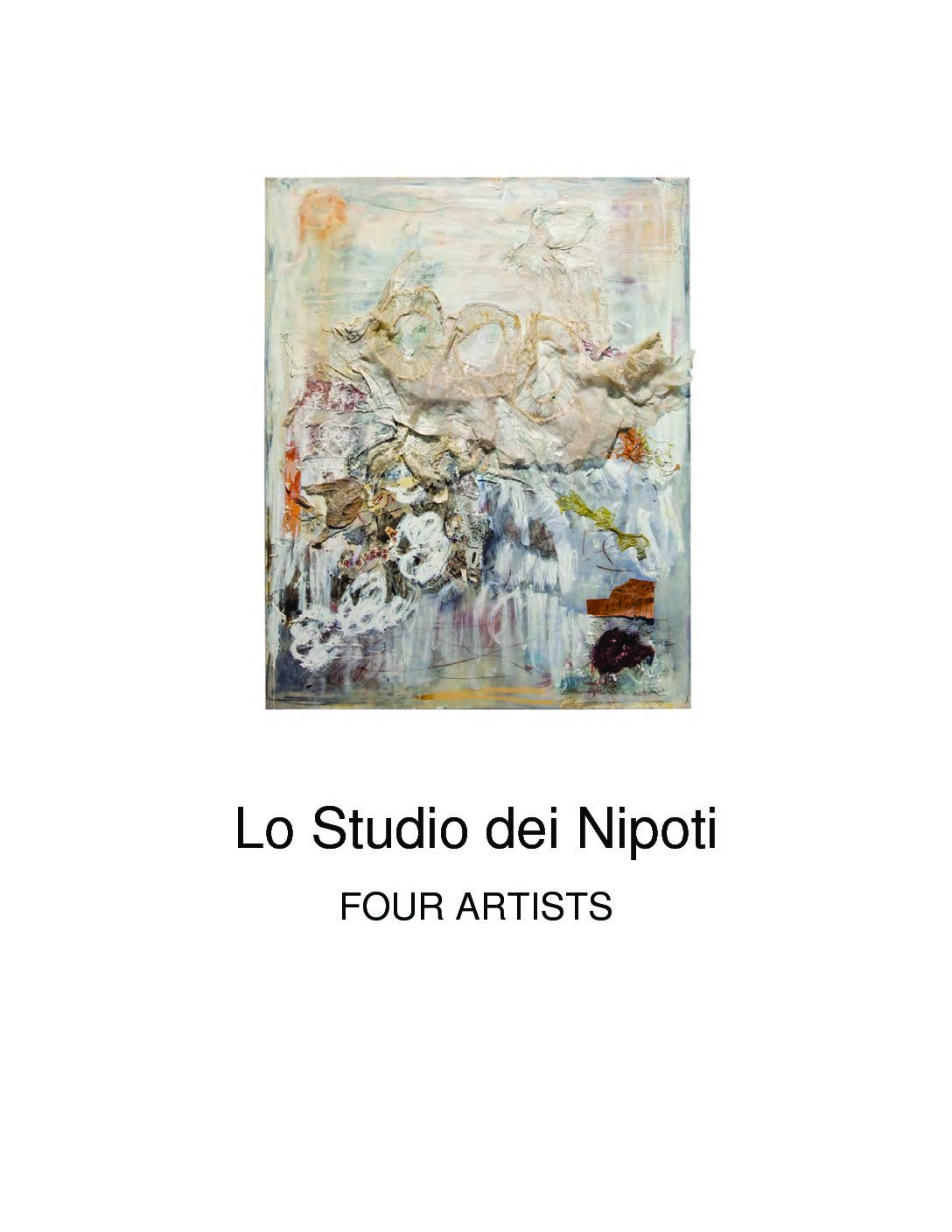 September 12, 2013–January 10, 2014 Lo Studio dei Nipoti: Four Artists
That the work of these four artists should appear together is fortuitous, yet it bears a touch of happenstance. All took part in the first year of an unusual residency, Lo Studio dei Nipoti (the studio of the grandchildren), and so they found themselves together in a medieval Italian borgo, far from home. Founded by the Seattle artist Rose Michelle Taverniti in 2009, Lo Studio began as an online community for artists of Italian, chiefly Southern Italian, descent. Taverniti believed that Italian-American artists— particularly those a generation or two from immigration—deal with fairly specific, culturally unique concerns and issues. Her ambition, however, was to establish a residency program in her ancestral town of Monasterace, on the southern coast of Reggio Calabria province, and three years later, in the spring of 2012, she accomplished this.
Click here to see the complete catalogue.