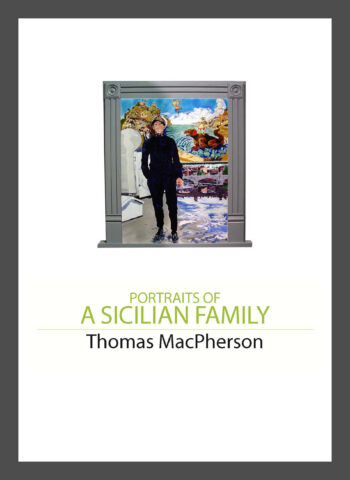 March 20, 2014–June 13, 2014 Portraits of a Sicilian Family: Thomas MacPherson
The Barone memory portraits combine images adapted from photographs of MacPherson's relatives and imagery culled from his knowledge of Italian Renaissance art. MacPherson works with egg tempera, which he learned to use in New York City from the painter Ophrah Shemesh. Since studying with Shemesh, MacPherson has continued developing his technique through experimentation and the study of Renaissance descriptions of egg tempera uses found in treatises such as Cennino Cennini's The Craftsman's Handbook (Il libro dell'arte). Although grounded in Renaissance technique, MacPherson's paintings have an aesthetic sensibility that situates them chronologically in the 1950s and 1960s, the decades he recreates in the series developed under the umbrella title "The ItalianAmerican Family Album." This exhibition presents samples from the series, while simultaneously demonstrating the development of MacPherson's egg-tempera technique, one that expresses his identity as an Italian American with roots in Sicily.
Click here to see the complete catalogue.