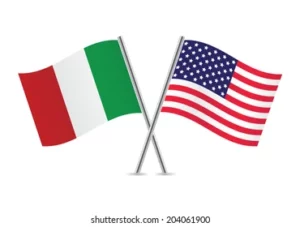 Friday afternoon, September 16, 2022, a group of eminent members of the Italian American community came together at the Calandra Institute for the purpose of discussing the state of Italian American studies and the University as well as to underscore the importance of Italian American participation in humanistic philanthropy—namely, supporting the humanities, social sciences, and the arts.
Invited were those in positions of influence among Italian Americans; those who have engaged in philanthropy either personally or through their organizations; and those engaged in research and the promotion of Italian American and Italian diaspora studies. As a result, in attendance were state legislators, heads of some of the most prominent area organizations, professors, and academic administrators, among others.
Speakers included Dr. Anne M. Prisco, President of Holy Family University; Dr. Katia Passerini, Provost, Seton Hall University; Dr. Donna Chirico, former Dean of Arts and Sciences, York College, CUNY. Consul General Fabrizio Di Michele made opening comments and the Director of the Italian Cultural Institute, Fabio Finotti, offered closing reflections.
The principal topics on the agenda were: the critical importance of Italian American/Italian Diaspora courses as part of the college curriculum; and what academics in positions of influence can do to encourage these studies, especially in collaboration with people from the Italian American population at large. The discussion was focused, frank, and collegial. The meeting was followed by a reception.