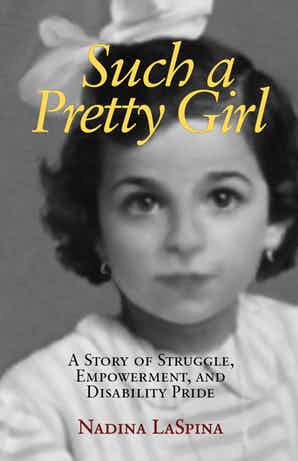 Nadina LaSpina Reads from Such a Pretty Girl: A Story of Struggle, Empowerment, and Disability Pride
Such a Pretty Girl charts Nadina LaSpina's life from her childhood in Sicily to her adolescence and youth in the United States to her activism in the disability-rights movement. As a baby she contracted polio, becoming the target of pity and hopelessness; once her family moved her to New York City in 1961, she spent much of her time in hospitals, where she was relentlessly operated on in the quest for a cure. LaSpina's personal growth parallels the political development of disability arts and culture and the embracing of disability pride. LaSpina refutes all stereotypical narratives of disability; she shows the harm that the focus on pity and on elusive cures have done to disabled people. As captivating as a novel, Such a Pretty Girl is one of the few disability memoirs to focus on activism, and one of the first by an immigrant.
"From the first vivid chapter set in Sicily to her gutsy activism in the U.S., LaSpina's triumphant memoir of a richly lived life held me rapt."
—Alix Kates Shulman, author of Memoirs of an Ex-Prom Queen
Discussion led by Edvige Giunta, New Jersey City University.