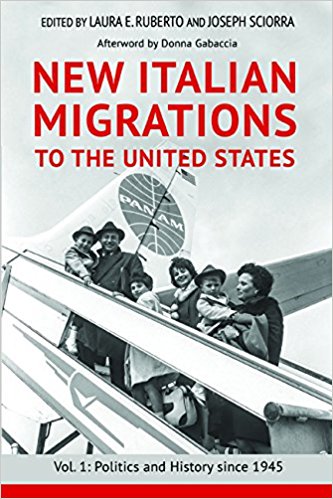 Book Presentation: New Italian Migrations to the United States From 1945 to Present
NOTA BENE: This event will not take place at the Calandra Institute. See below.
The presentation will highlight the two-volume collection New Italian Migrations to the United States (University of Illinois Press, 2017), which offers a radical rethinking of the history of Italian Americans. The books' editors will discuss how the continual immigration from Italy over the past seventy years has influenced immigration laws, impacted local communities, contributed to consumer culture, and continues to reboot Italian-American and U.S. culture in still-unfolding ways.
Speakers: Laura E. Ruberto
Berkeley City College
Joseph Sciorra
Queens College, CUNY
The Italian-American Experience Lecture Series is presented by the Hofstra Cultural Center and supported, in part, by the Association of Italian American Educators.
Location for all lectures: Guthart Cultural Center Theater, Axinn Library, Hofstra University, Hempstead, NY
For more information, contact the Hofstra Cultural Center at 516-463-5669 or visit hofstra.edu/culture.