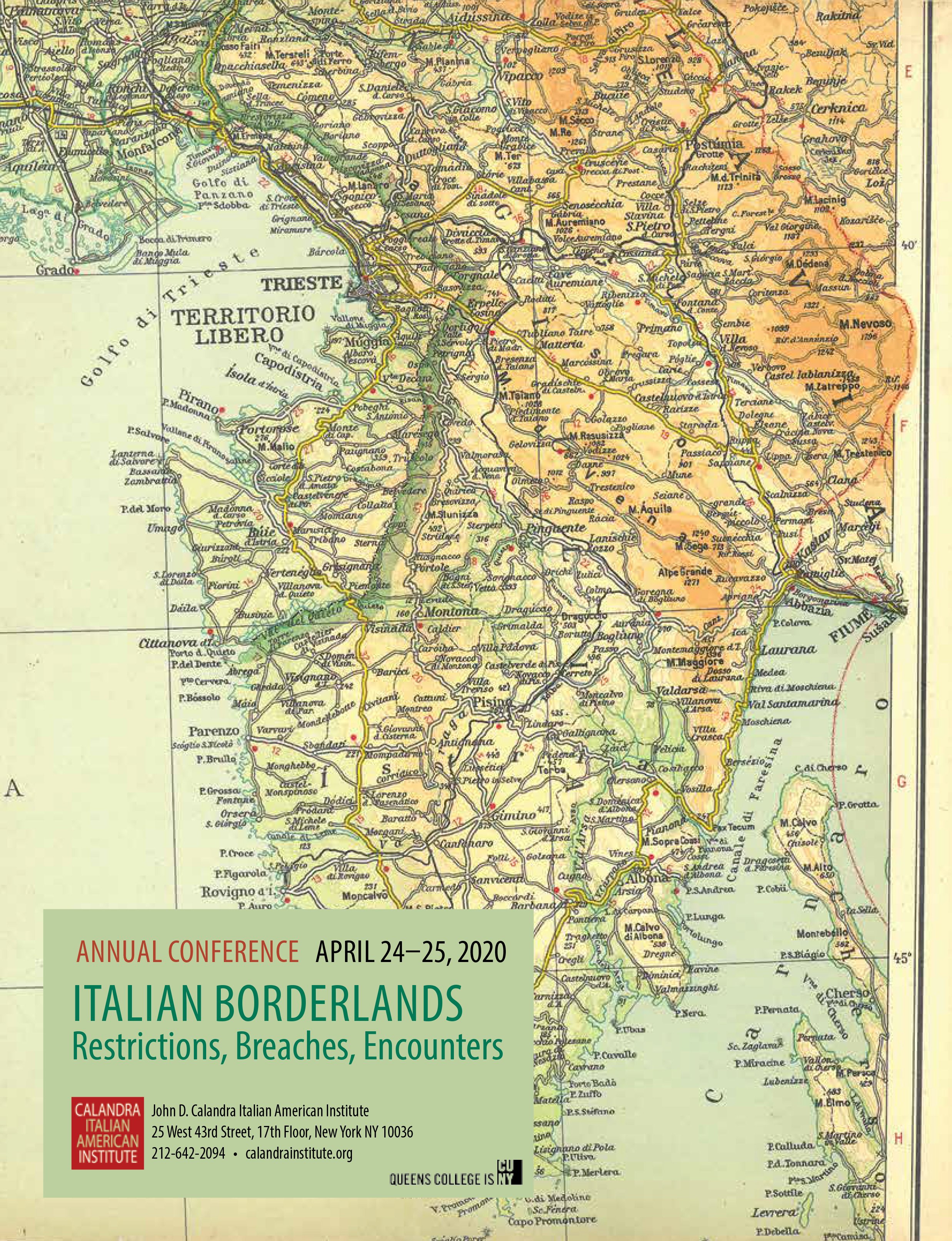 Annual Conference—Italian Borderlands: Restrictions, Breaches, Encounters
Borders can be concrete parameters, and they can also be metaphorical markers. Either way, the border as a political, economic, cultural, and personal site, one to be policed, extended, breached, opened, celebrated, and/or erased, has long been of interest to those concerned with Italy. The areas of scholarly inquiry are as infinite as the varied Italian and Italianate borders themselves. This interdisciplinary conference builds on recent books, symposia, and conferences investigating similar themes of Italian borderlands. The 2020 Calandra Institute conference proposes a transnational, mobile, and inclusive approach to Italy and "Italians"—including inhabitants of the nation-state, members of the diaspora, and former colonial subjects–as it positions itself at the border in an attempt to elucidate the consequences and possibilities that border studies suggest and to gain a deeper understanding of class, gender, and race.
As always, admission to the conference is free and open to the public.