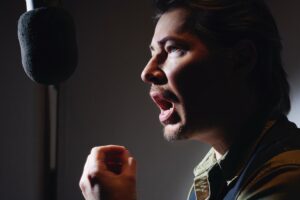 With us this month on Italics is Edoardo Ballerini, actor, audiobook narrator, writer, director, and film producer. Ballerini has appeared in more than fifty films and TV shows. He is best known for his work on The Sopranos, Boardwalk Empire, and Dinner Rush. He is a prolific and award-winning audiobook interpreter. Since 2007 he has recorded nearly 300 titles.
Ballerini's work as a narrator has garnered him international attention. He recently was profiled in a New York Times article titled "The Voice of God …"
To watch the whole conversation, click here.